The Colorado Rockies have agreed to trade prospects RP Zak Baayoun, SP Joe Rock and 3B Julio Carreras to the Pittsburgh Pirates for RP Chris Stratton.
It's no surprise to anyone the Rockies need pitching help and while Yu Darvish has failed to help the starting rotation like they hoped, they do still need help in the bullpen as well. Stratton, at 31, is clearly not a part of the rebuild the Pirates have planned and with a 1.04 ERA in 26 IP, the Rockies believe he could help out the struggling bullpen.
The prospects the Rockies send are players they don't see having a chance at the big league level. With extreme depth at the pitching roles, Baayoun is low on the Rockies prospects list while Carreras would have to compete with guys like Kris Bryant, Connor Joe and Elehuris Montero, all of whom are already at the big league level. The Pirates also have almost no prospect depth at the 3B position, with only one primary third baseman in the top 30 prospects. Rock, while the teams #11 prospect, is still behind 4 other pitchers in the prospect list and the Rockies know the Pirates are looking for pitching depth.
Colorado Rockies trade:
RP prospect Zak Baayoun
SP prospect Joe Rock
3B prospect Julio Carreras
Pittsburgh Pirates trade
RP Chris Stratton
majesty95
LoganM
hunkydory
Roggie
DerekMcFadden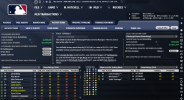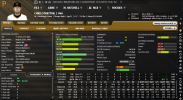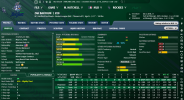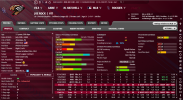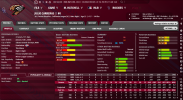 Last edited: